About deburring aluminum parts
Deburring aluminum parts is a critical step in the manufacturing process, and it is important to use the right tool for the job. Aluminum parts can be easily damaged if not deburred correctly, so using the correct tool and technique is essential for a smooth finish. There are a few different tools that can be used for deburring aluminum parts, but each has its own specific benefits and drawbacks.
About Efficient Sheet Metal Deburring Machine
An efficient sheet metal deburring machine is a valuable tool for keeping your manufacturing process running smoothly. This type of machine uses grinding and polishing processes to remove burrs and other imperfections from the surface of metal sheets. By doing so, it can help ensure that your products are of high quality and meet your specific needs.
The need for a good, efficient sheet metal deburring machine is becoming more and more prevalent in the manufacturing industry. This type of machine is perfect for removing any rust or corrosion from metal surfaces. They are also great for cleaning dents and other imperfections from metal sheets.
About automated Sheet Metal Deburring Machine
What is an automated sheet metal deburring machine?
The automated sheet metal deburring machine is a specialized piece of equipment that is used to remove burrs and other imperfections from the surface of metal sheets. The machine uses a series of rotating knives to smooth out the metal, making it easier for the next step in the manufacturing process to take place.
The automated sheet metal deburring machine is a valuable tool for those who are involved in the manufacturing process of metals.
Device function:
It is used for batch burr removal, blunting of sharp edges and corners, surface polishing, etc.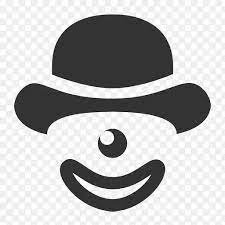 The core grinding station is ground with a powerful wide abrasive belt combined with a flexible grinding roller group to achieve a continuous and uniform grinding effect. The high-efficiency and clean processing characteristics are suitable for the workpiece to enter the next process such as hemming, surface spraying, welding, etc., eliminating the inefficiency, flying dust, and inconsistent workpiece grinding that exist in manual grinding. The conveying system adopts vacuum adsorption type, which can meet the batch processing of the same thickness and multiple specifications.
Features:
1. The whole frame is welded and sandblasted, and the whole machine is powder-coated for surface treatment, which has good rigidity and durability.
2. The powerful wide abrasive belt grinding front station is used for large burr pretreatment or surface drawing, servo lifting and precision grinding.
3. Eight sets of flexible grinding roller sets, the adjacent two sets are forward and reverse rotation directions, to ensure that the abrasive cloth strips fully contact every corner of the workpiece.
4. The vacuum conveying platform can process workpieces with a minimum surface of 60x60mm and few holes.
5. Imported bearings are used for high-speed rotating parts.
5. Only for the corners of the workpiece and the edge of the hole, the surface effect is very small, and the film board can be processed with film.
6. Machinable surface micro-molding or surface machining parts
7. Long service life of consumables, even consumption
8. The operation is convenient and intuitive, and the equipment has a built-in LED light source to observe the internal processing status. Touch-screen friendly operation interface
Optional models:
1. For copper, aluminum or metal plane workpieces with better cutting quality, it can be considered to be equipped with a grinding roller machine without grinding with abrasive belts, SP1300.
2. For large burr pretreatment, such as laser, plasma blanking workpiece, there is relatively large slag or slag; or special metal materials such as high-hardness alloy materials, multiple sets of powerful wide abrasive belt large burr pretreatment mechanisms can be used to cooperate Processing of six sets of brush rollers, SGGP1000.
3. For special industries that require chamfered wire drawing workpieces, the wide abrasive belt wire drawing workpiece can also be arranged behind the flexible wire grinding roller.
Flexible sanding equipment with a processing width of 1600mm.
Suitable for processing:
1. Carbon steel, stainless steel, aluminum, copper and other metal materials.
2. Allow the workpiece with protective film to be processed while retaining the protective film to the greatest extent.
3. Deburring workpieces with a thickness within the range of 0.5mm-500mm and a width within 1300mm.
4. The large chamfering process requirements before spraying.
| | | | |
| --- | --- | --- | --- |
| Working width | 1300mm | Tooling | Wide belt/brush |
| Machine opening | 0-50mm | Pcs of brush | 8 |
| Feed speed | 0.8-5m/min | Weight | 5000kgs |